Welcome to Certified Mold Free:
South Florida's Leading Mold Assessor & Remediator
Request Free
Consultation or Quote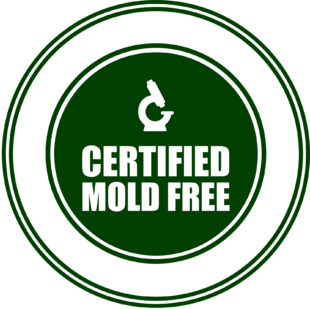 An informed homeowner is our best client. We encourage all prospects to seek competitive proposals before making a final decision.
Founders/Managing Partners
Certified Mold Free has provided quality mold remediation and rebuild services at highly competitive prices for over 20 years. We encourage you to always get three quotations. Prices can vary by 5-10x! The proposed scope of work can vary dramatically as well.
Certified Mold Free has performed over 2000+ successful remediations. We are big enough to get the job done, and small enough to care.  As a result, we have grown to be one of the most trusted sources for mold remediation services in Southeast Florida.
Each situation is unique. Contact Linda Rosen (co-owner with husband Dr. Gary Rosen). Linda will ask you questions about your needs and concerns. Then, Dr. Rosen follows up with a site visit as needed — followed by a quotation.
We take pride in providing you with quotes that are fixed priced, easy to understand, and guaranteed. Dr. Rosen (B.S. Chemistry UF; Ph.D. Biochemistry UCLA; FLA Licensed Building Contractor) personally manages ALL work.
We do NOT perform 24/7 emergency services. It's impossible to train and keep top quality technicians if you do.
We are NOT a Franchise. We are a family-owned business with a legacy of trust.
ALL work is Certified Mold Free.
Do you need mold testing before remediation? Is your AC/ducting involved? Do you or you kids feel that you are irritated/sick in the home? Is this an insurance claim or not? (Linda and Gary are both State Licensed Mold Assessors and Remediators as well as Florida Licensed Insurance Adjusters).
Contact Linda for a free, no pressure consultation: 954-614-6860; linda@mold-free.org. Please send us any pictures of the issue areas of concern or a copy of any inspection reports you may have.
...The More You Know, The Better We Look
Florida-Licensed Building Contractor: CBC1250821
Florida-Licensed Mold Assessor: MRSA95
Florida-Licensed Mold Remediator: MRSR417
Florida-Licensed Independent Insurance Adjuster: D082664
20+ Year Commitment to Exceptional Service and Industry Leadership
2,000+ Customers Served
14 Training Courses Created
1,000+ Contractors Licensed
15+ Years as an Expert Witness
7 Books and 20+ Papers Published
See What People Are Saying About Us
The More You Know, The Better We Look
Selecting a Mold Contractor
Frequently Asked Questions Below